The eyes are arguably the most important feature when it comes to makeup. Graphic eyeshadow looks can help you create eye-catching looks that will stand out from the crowd. With the right colors and application techniques, you can create various looks that complement your personality and style. Here are some tips for creating graphic eyeshadow looks that will make your eyes pop.
This type of makeup can help you create bold and sophisticated looks that are sure to turn heads. In this article, we will provide a basic guide on using graphic eyeshadow makeup and share some of our favorite looks. We hope you find this information helpful!
How do you do graphic eyeshadow?
Graphic eyeshadow is a popular trend in the beauty industry. It can create a simple and understated look or a bold and dramatic style. This post will show you how to create three different graphic eye makeup looks. Read on for tips and tricks on achieving these looks using eyeshadow palettes and other makeup products. Let's get started!
If you want to do a graphic eye look, there are two ways to go about it. You can either use liquid liner and make the color pop, or you can use eyeshadow and create a smoky effect with your makeup brush strokes. Either way, remember that less is more when doing this type of look, so don't overdo it!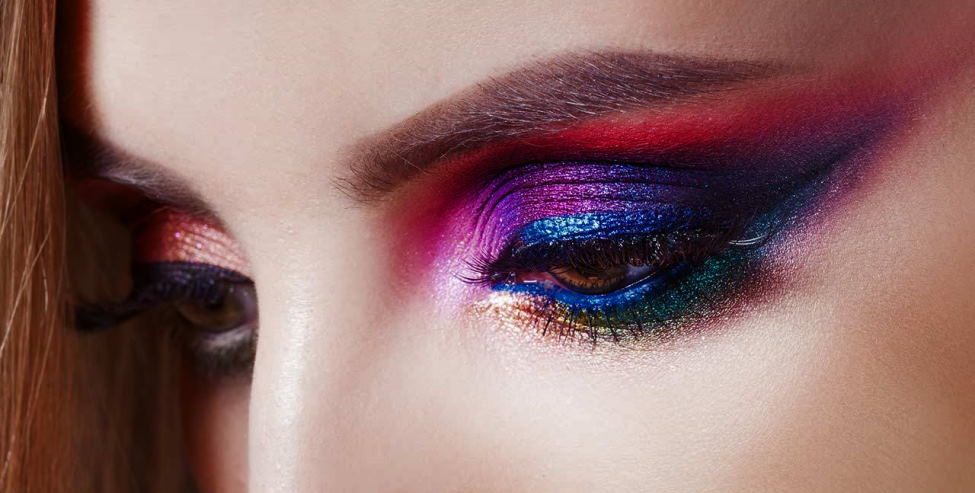 First off, start by applying your favorite foundation all over the face and neck area (or any part of the body where the skin will be exposed). Use concealer if necessary! Next up – line upper lashline using black pencil eyeliner, making sure not only one side but both sides are even at the top edge after curling lashes upwards gently so that they stay curled longer.
Now it's time to start creating the graphic eye look. For this, you will need a bright color eyeshadow (preferably blue, green, or purple) and liquid liner in black. Apply the liner as close to the lash line as possible and make sure it is nice and thick! Then take your bright shadow and apply it above the liner on the top lid using patting motions with a finger or makeup brush. Again, be careful not to get too close to the inner corner of the eye.
Graphic eye makeup trends to follow this year
If you're like most women, you probably love experimenting with different makeup looks. And if you're looking to try something new this year, why not give graphic eye makeup a try? This trend is all about using bold, colorful eyeshadow to create a unique and eye-catching look. So if you're ready to take your makeup game up a notch, keep reading for some of the hottest graphic eye makeup trends to follow this year.
There are several graphic eye makeup trends to watch out for this year. Here are some of them:
Bright and bold colors- This trend is all about using bright and bold colors on your eyelids. Some examples include blues, greens, purples, and pinks.
Metallic eyeshadow- A metallic eyeshadow look can give you a glamorous or edgy look, depending on the color you choose. Popular metallic shades include silver, gold, bronze, and rose gold.
Glitter eyeshadow- Glittery eyeshadow gives a party-ready look that's perfect for special occasions. It comes in both matte and shimmer finishes, so you can choose the style that best suits you.
Cut-crease eyeshadow- A cut-crease look is a great way to add some definition to your eyes. This trend involves using a darker color on the crease of your eyelid and then blending it outwards.